Husqvarna cuts a career path for talent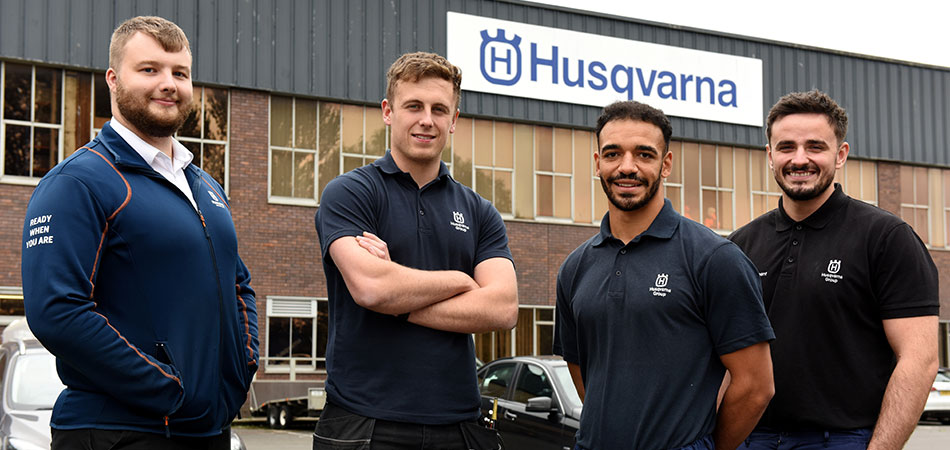 Husqvarna is a Newton Aycliffe-based outdoor product specialist. They specialise in robotic lawnmowers, which save their customers time and also improve their lawns.
Challenge
Husqvarna want to attract, retain and continually develop a valued workforce at a time of a global skills shortage. The way the company work is changing and they will need more engineers in the future. They want to offer staff a self-empowered learning journey and the means to continue their learning, to make them feel valued and to create a positive culture across the whole organisation.
Solution
Husqvarna are working with Teesside University to upskill its workforce and develop manufacturing and control/technical support engineers, as well as chartered managers and senior leaders.

Husqvarna have found Teesside University fantastic to work due to their flexibility and their understanding of the business, their needs and building this into the course, so that its relevant to the workforce when they are on site.

Impact
Teesside University has supported the business through the entire process and Husqvarna now has continuous cycles of around six degree apprentices in engineering, management and marketing. Attracting talent into their business and nurturing that talent is an integral element of their growth plans and they see apprentices and investing in them, as an important part of their long-term success.

For degree apprentice, Connor Noble, the partnership has put him on the right path to a successful career. Husqvarna took him on a four-year apprenticeship resulting in an HND and he is now reading a BEng in instrumentation and control, working as a junior software engineer four days a week and studying with Teesside University. He enjoys the balance of work and education, which is mainly directly relevant to his role. He wants to continue to develop as an engineer at Husqvarna.