Mersen UK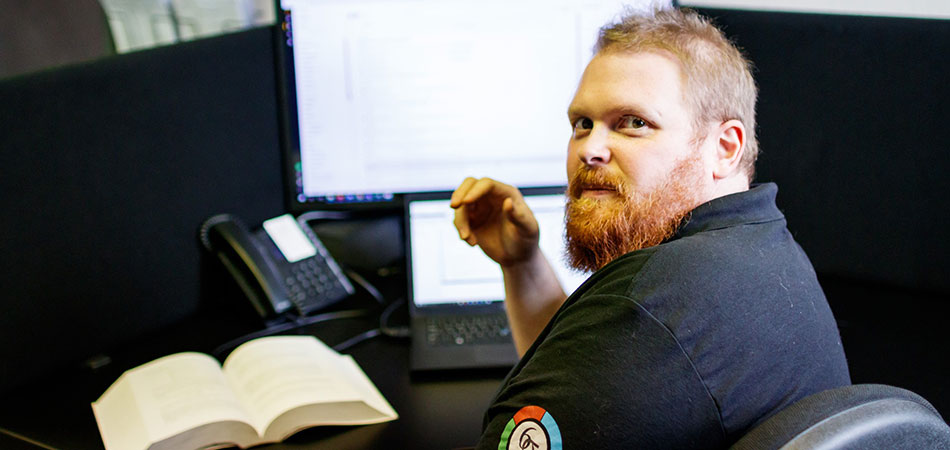 Mersen UK Teesside is a world-leading manufacturing facility specialising in machined graphite products, anti-corrosion and hot glass handling equipment (CERBERITE®). Due to the nature of the products they manufacture, they produce one off orders of specialist parts or small batches of less than ten.
Challenge
Mersen UK Teesside's overall aim was to increase revenue from low volume, high value sales, maximising manufacturing operations profitability and a growing market for highly variable precision graphite parts in short lead times.

Mersen's objective is to expand its high precision engineering capabilities to meet growing demands from specialist customers it cannot currently serve. Such clients have regular low volume, high value requirements, stringent focus on accuracy, tolerance, traceability and short lead times that were not previously achievable within Mersen's (or most of their competitors) operations.

Mersen carried out stock cutting by eye, risking lower yields and higher waste through offcuts. Mersen recognised the need for more intelligent manufacturing systems and processes to ensure sufficient flexibility, automation and integration of the Strangers pipeline.

Solution
A Knowledge Transfer Partnership (KTP) was set up with Mersen UK Teesside and Teesside University. The two-year project is overseen by Dr David Hughes, a Senior Lecturer and Enterprise Fellow (Materials Engineering) in the University's School of Computing, Engineering & Digital Technologies.

The KTP project introduced an Electrical Discharge Machining (EDM) webstore offering customers a one-day turnaround time, a significant improvement to previous lead times.

Activities from the KTP are aiming to increase current market share over the coming years, whilst enhanced data collection and analysis offer significant opportunities for optimisation and a cultural shift to welcome digitisation. This included the addition of Robotic Process Automation (RPA). The project, led by KTP associate Daniel Pybus, who has subsequently enrolled on a PhD at the University – has addressed several key opportunities.

Impact
The KTP project has built the tools required to become more predictive to enable a more flexible, dynamic manufacturing process with less disruption. This enables it to minimise industry lead times toward a market-leading position, maximising opportunities in existing UK and export markets and new specialist markets such as electrical discharge machining electrodes. The KTP project has addressed the stock cutting issue by developing an evolutionary algorithm which suggests optimised cutting order. This enables Mersen to improve profit margins by maximising raw material utilisation and has shown savings of 20% in current trials. The KTP assisted a culture shift through training, communication, and giving responsibility and accountability to the team.

As digitisation continues, significant savings are expected through automation and smarter, leaner working practices. It is expected that more value-adding tasks will be carried out, improving company efficiency, financial performance and customer satisfaction. New working practices will enable Mersen to offer more competitive bids for work, and further research and development has the scope to increase the range of products offered. Critically, all these capabilities aim to provide a competitive advantage that will secure Mersen's place in the European market post-Brexit. Without this advantage, new trading arrangements could otherwise mean that our products and lead times are less attractive in Europe.

Mersden UK Teesside is now offering a 24-hour turnaround time for low volume, high precision engineering products following the introduction of a digitised manufacturing process developed in a Knowledge Transfer Partnership (KTP) with Teesside University.
Following on from the learning developed in this KTP, the University has launched the Industrial Digitalisation Technology Centre (IDTC) to support SMEs in the Tees Valley. Mersen is supporting the IDTC and, as members of the University's School of Computing, Engineering & Digital Technologies industrial advisory board, feed into teaching design and the implementation of digitalisation across its engineering degrees.