Raojis Enterprises Ltd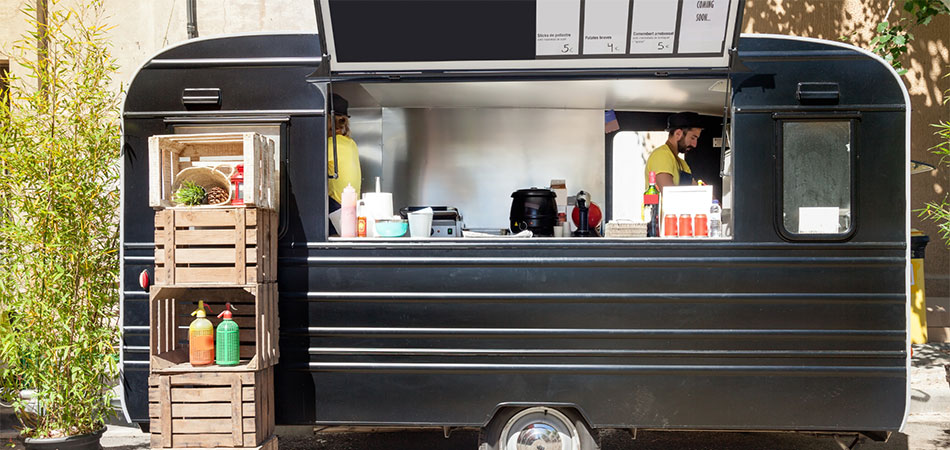 Discover How Innovative Smart Energy Solutions Can Reduce Carbon Emissions by 43% in the Mobile Food Unit Industry
Challenge
Among the various sources of greenhouse gas emissions, the mobile food industry has witnessed considerable growth in recent years, leading to an increase in energy consumption and emissions in urban areas. This sector, characterised by mobile food units (MFUs) such as food trailers, has become an essential part of the urban food landscape in the North East of England. Hence, we saw the need to examine viable solutions to reduce the environmental footprint of these MFUs while maintaining their economic sustainability.

Working closely with Raojis Enterprises Ltd, the Net Zero Industry Innovation Centre looked to estimate the potential emissions and energy consumption reduction for a food trailer incorporating renewable energy sources.

Solution
With Smart Energy being one of the Net Zero Industry Innovation Centre's areas of expertise, Raojis Enterprises were able to work with our Smart Energy team on a feasibility study that comprised itself of four different stages:

1. A literature review was carried out to provide the necessary background information to develop a robust study.

2. A case study was constructed wherein renewable energy sources, primarily solar energy, and battery storage, were employed as the primary energy supply for the mobile food unit.

3. Using our modeling software, MATLAB (Simulink), we were able to compare the performance of the renewable energy-based food trailer with that of a conventional food trailer in three key areas: energy consumption, carbon dioxide emissions, and economic viability. The simulation results from MATLAB (Simulink) provided insights into the potential benefits and drawbacks of adopting renewable energy technologies in mobile food units.

4. The results of the simulations were analysed and compared, enabling the assessment of the feasibility and potential benefits of implementing renewable energy sources in mobile food units.

Impact
The research findings from the study suggest investment in renewable energy technologies can be profitable in the long term and the payback period for the investment can be as low as four years. Furthermore, our research has found using renewable energy technologies in mobile food units can contribute to achieving the UK's greenhouse gas emissions targets and improving air quality in urban areas.

Through research and analysis, our Smart Energy team of experts made recommendations to:
• Make the switch to more energy-efficient appliances within the mobile food unit.
• Replace the mobile food unit's natural gas power source with a more efficient battery.
• Reduce working hours to make the battery more economically viable.

These changes will reduce the carbon emissions of your typical mobile food unit by 43%. Our research has evidence financial return from the project would only take a year, in comparison to previous prototypes which would take nine years. As a result of our study, Raojis Enterprises Ltd has purchased a trailer and has leased the equipment that was recommended by our team.

We hope to see the further impact of the project continue in the future, with Raojis Enterprises Ltd looking to manufacture environmentally-friendly mobile food units using our recommendations and take them to market.