Micropore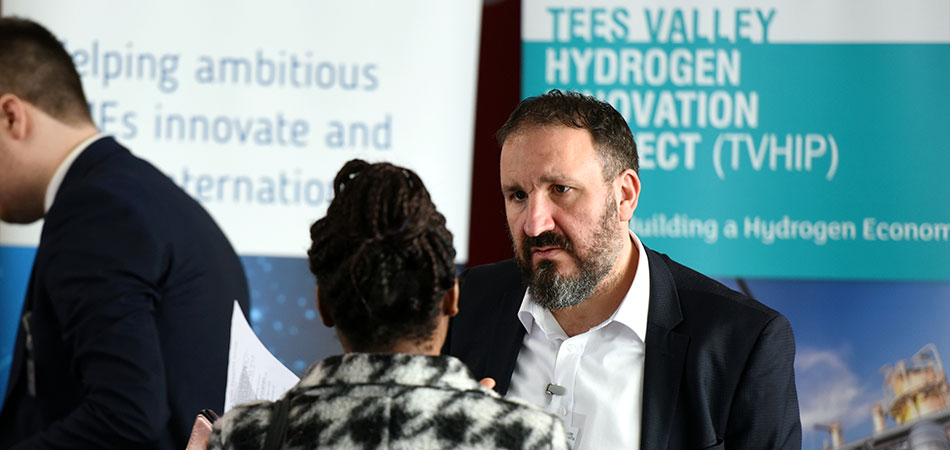 Micropore is a globally recognised developer of an award-winning range of membrane-based emulsification equipment.
Challenge
Teesside University is working with Micropore Technologies, a specialist particles and emulsion technology producer based at Wilton, Redcar, to develop a catalyst membrane required for a hydrogen catalytic membrane reactor (CMR).
Solution
The Tees Valley Hydrogen Innovation Project (TVHIP) run by Teesside University, and funded by the European Regional Development Fund (ERDF), aims to support SMEs in the Tees Valley to become part of a cross-industry collaborative hydrogen network for knowledge and technical exchange.

Through the project, a research and development platform based at Teesside University supports the development and trialling of a hydrogen CMR demonstrator unit. The CMR unit aims to reduce the temperatures required to generate hydrogen, a green fuel when burned doesn't produce harmful CO2 greenhouse gas emissions, just water and heat, so it can be used as a clean flexible fuel to decarbonise the energy systems we use to power transport, businesses, even homes using existing natural gas pipeline networks. The new CMR hydrogen generation technology envisaged has the potential to reduce costs and carbon dioxide emissions in hydrogen generation.

Impact
Micropore is currently working with the University to develop a market-ready system.

The CMR project added a specialised catalyst coating to Micropore membranes before testing inside a laboratory scale hydrogen reactor at Teesside University. Various surface measurements are taken to see how well the catalyst adheres to the surface, as well as the optimal sizing of the pores in the membrane for improved catalyst utilisation. Based on their efficacy, more advanced reactor geometries such as the tubular systems, as developed by Micropore, will be designed and fabricated.